Knowing and understanding California's complex employment laws is essential to avoiding time consuming litigation and costly settlements.  For years, I was a successful plaintiff's attorney that represented employees only.  During that time, I learned how to prevail in all types of claims against employers.  I also discovered how much  California's employment law favor the employees, not employers. This unique perspective and knowledge gives me the advantage when defending employers against claims by employees. As a defense attorney, I understand employment law from the view of both the employee and the employer and how to best protect you. I provide guidance for my clients in the following areas:
Establishing pre-employment compliance and effective hiring techniques
Drafting and reviewing Employee handbooks and personnel policies
Managing leaves of absence for pregnant and disabled employees
Maintaining privacy, security, and confidentiality in the workplace
Legal Advice regarding compensation (salaries, overtime pay, benefits, meal and rest breaks, etc.) and employee classifications
Creating and implementing performance evaluations
Properly using independent contractor classifications
Handling all phases of employee discipline including termination
Assisting with noncompetition agreements and restrictive covenants
Effective records management and retention
I excel at defending employers in state court and before government agencies including the California Labor Commissioner and the Department of Fair Employment and Housing (DFEH). My practice is focused on the following areas:
Exempt/Non-Exempt employee and independent contractor classifications
Employee privacy issues
Violations of the California Labor Code, FEHA, and other statutory violations
Employment contract disputes
Restrictions against competition and solicitation
Interference with employment relationships and other unfair business practices
Overtime, double time, and minimum wage
Meal and rest breaks
Sexual harassment
Discrimination based on protected classifications
Whisteblower and other protected activity
Retaliation
My clients find it very helpful when I take a close look at all aspects of their human resources activities. I review existing policies, procedures, employment classifications, and compensation structures.  I also protect my clients against any compliance issues and recommend the best course of action to reduce or eliminate their liability.  My legal advice pays for itself in funds saved from costly litigation and settlements.
I offer extensive training in employment law for you and your management team, which is critical for maintaining compliance and avoiding costly litigation.  Many times training deficiencies become clear after it is too late and litigation has begun.  My goal is to protect my clients from litigation by offering effective training programs designed specifically for their business needs and employees.
Availability for my clients
Unlike many firms whose attorneys are hard to reach or unavailable, I am always available to my clients and get back to them either the same day or early the following day. All of my clients have my mobile phone number and direct access to me at all times.
"Zane is very knowledgeable and a great listener"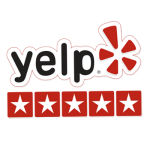 I had the pleasant experience of working with Zane on a Labor Law case in San Jose. Very professional, very good contacts and networking, very knowledgeable and a great listener. I have a personal business utilizing Caregivers and Zane educated me on specific things that have helped me considerably in my business. Based on my business with Zane and results achieved, I would recommend Zane Becker as a Labor Law Attorney for your case.
Stephen Dawes
Dawes Home Care, Los Gatos, CA